Methodology
Campus Live proposes a new method for learning English: each student will be able to set their own pace and objectives, since the course adapts to the needs and schedules of each one.
Live classes
Our live classes are the core of our learning methodology.

In them you will not only be able to learn real and practical topics, but they will also help you to practice your pronunciation and interact with our certified native teachers.

You will also be able to interact with other students in a dynamic and relaxed way, and you can take the classes at different times of the day and from multiple devices, whether from a computer, a cell phone or a tablet.

Some of the topics you can learn are:

Past Events (learn to narrate actions in the past)
Occupations and Nationalities (learn about nationalities, occupations and jobs)
Technology (use vocabulary about technology in daily actions)
Going on Vacation (learn about lodging options and describe your ideal vacation)
Eating Out (learn about different types of restaurants and foods)
Welcoming Visitors (learn to receive politely and meet the needs of corporate visitors)
Communication at Work (learn about types of communication, the passive voice and communication in the workplace)
Launching a New Product (learn about product launch events and the steps to launch a new product)
Teamwork (learn to work in teams effectively)
And many other topics that will help you in your personal and work life.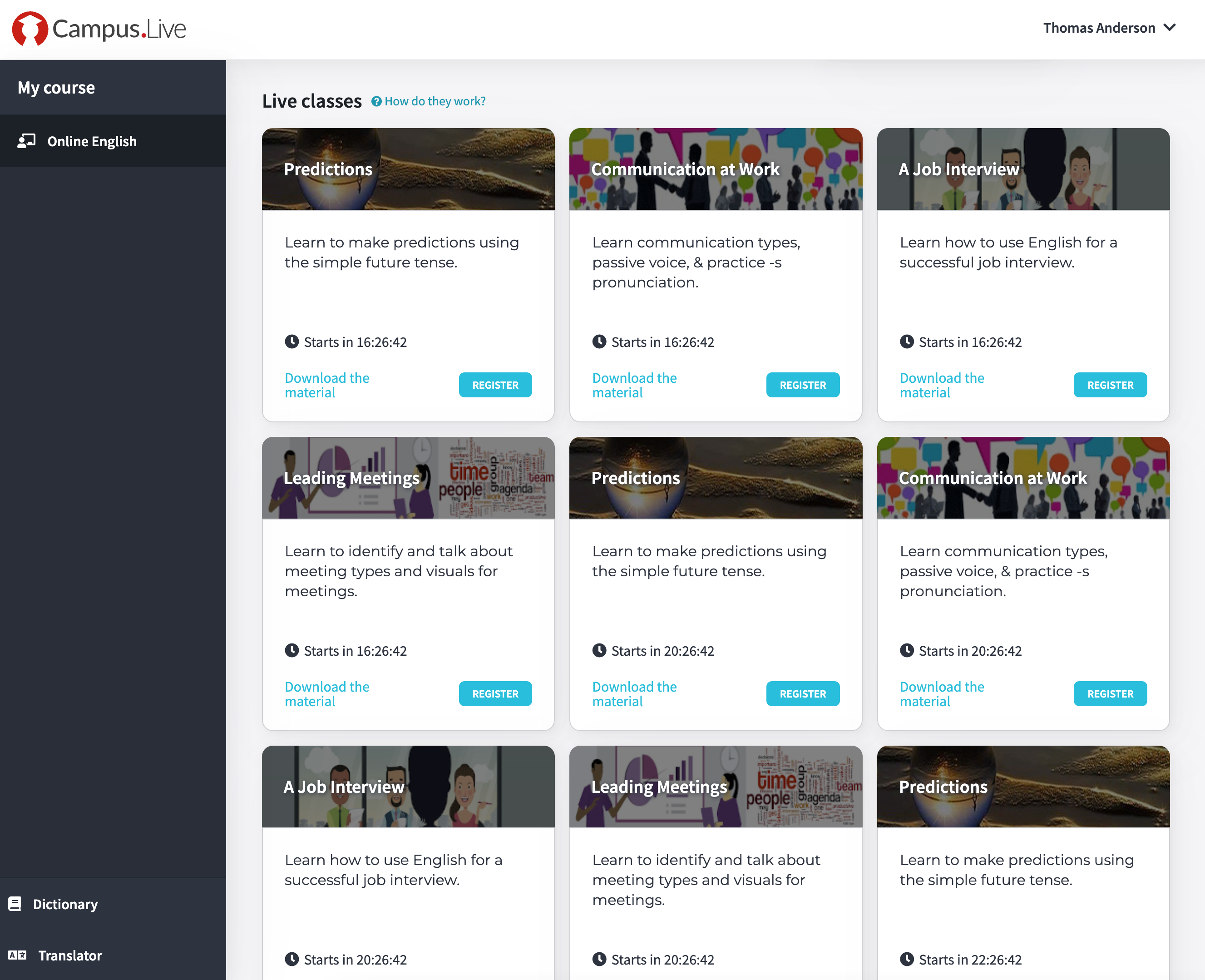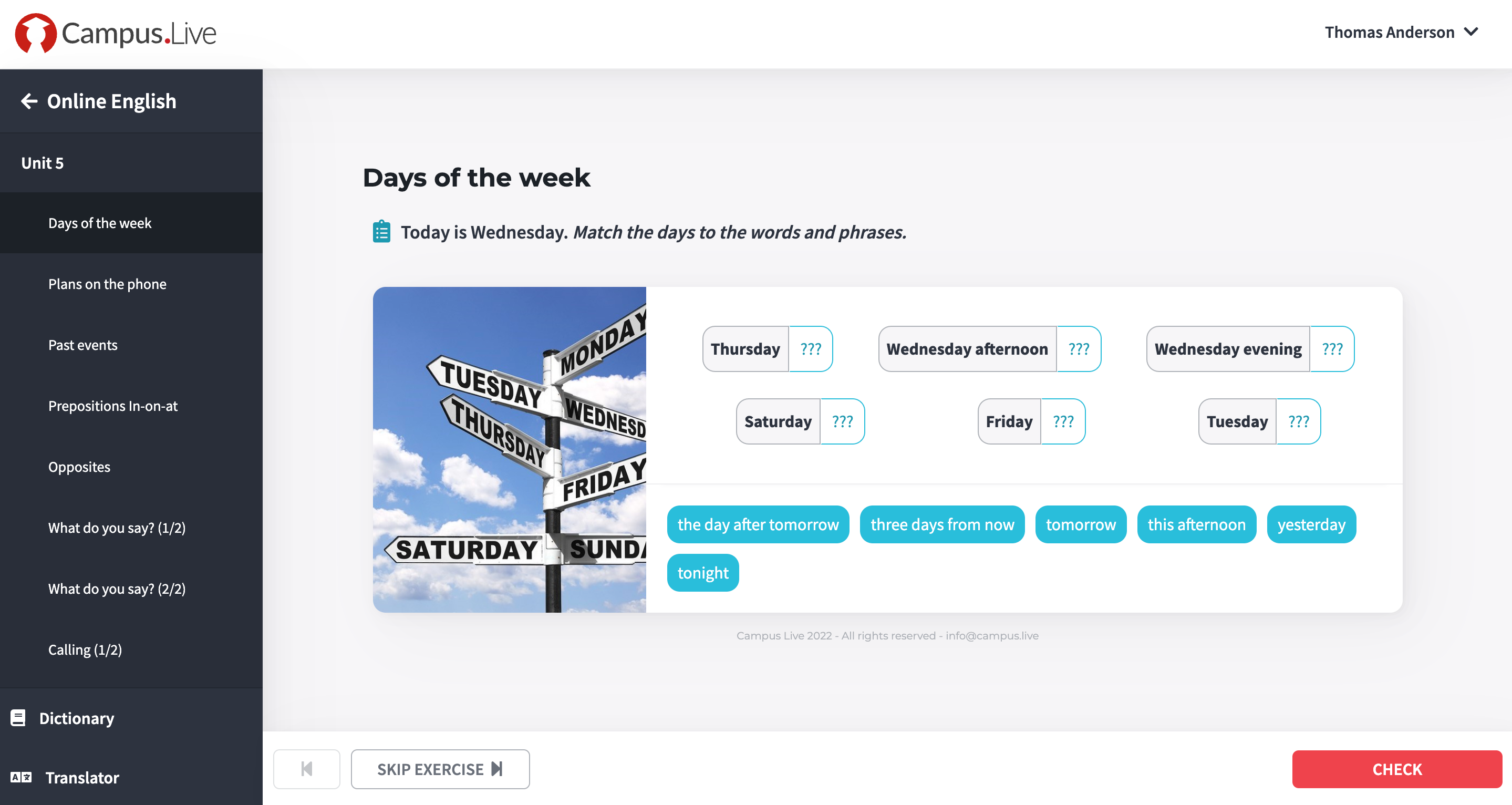 Interactive exercises
Our Interactive Exercises are specially designed to complement the Live Classes and speed up your learning.

We have different types of exercises designed to teach you the language in a didactic way and test your knowledge using different skills. Some examples of these types are: Match the Sentences, Match the Images, Unscramble the Words, Fill in the blanks, and many more.

Our exercises have audio help for you to practice your pronunciation, and assistance to help you complete them in case you have any difficulties, so that nothing can stop your progress.
Tools (Dictionary and Translator)
We provide you with tools so that you are never left in doubt while learning English.

The dictionary provided by the prestigious Macmillan service will help you with vocabulary.
Our translator will solve any doubt.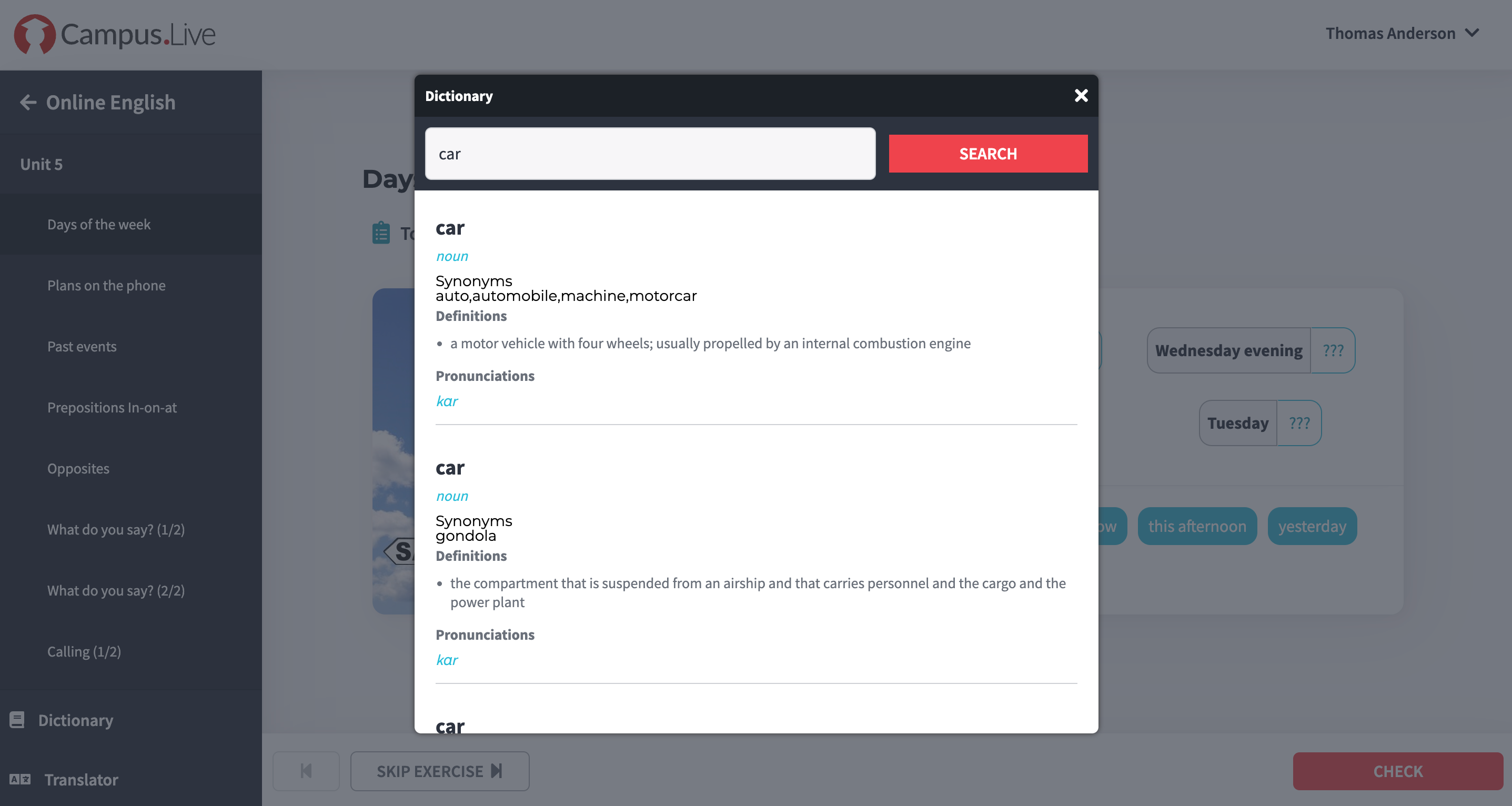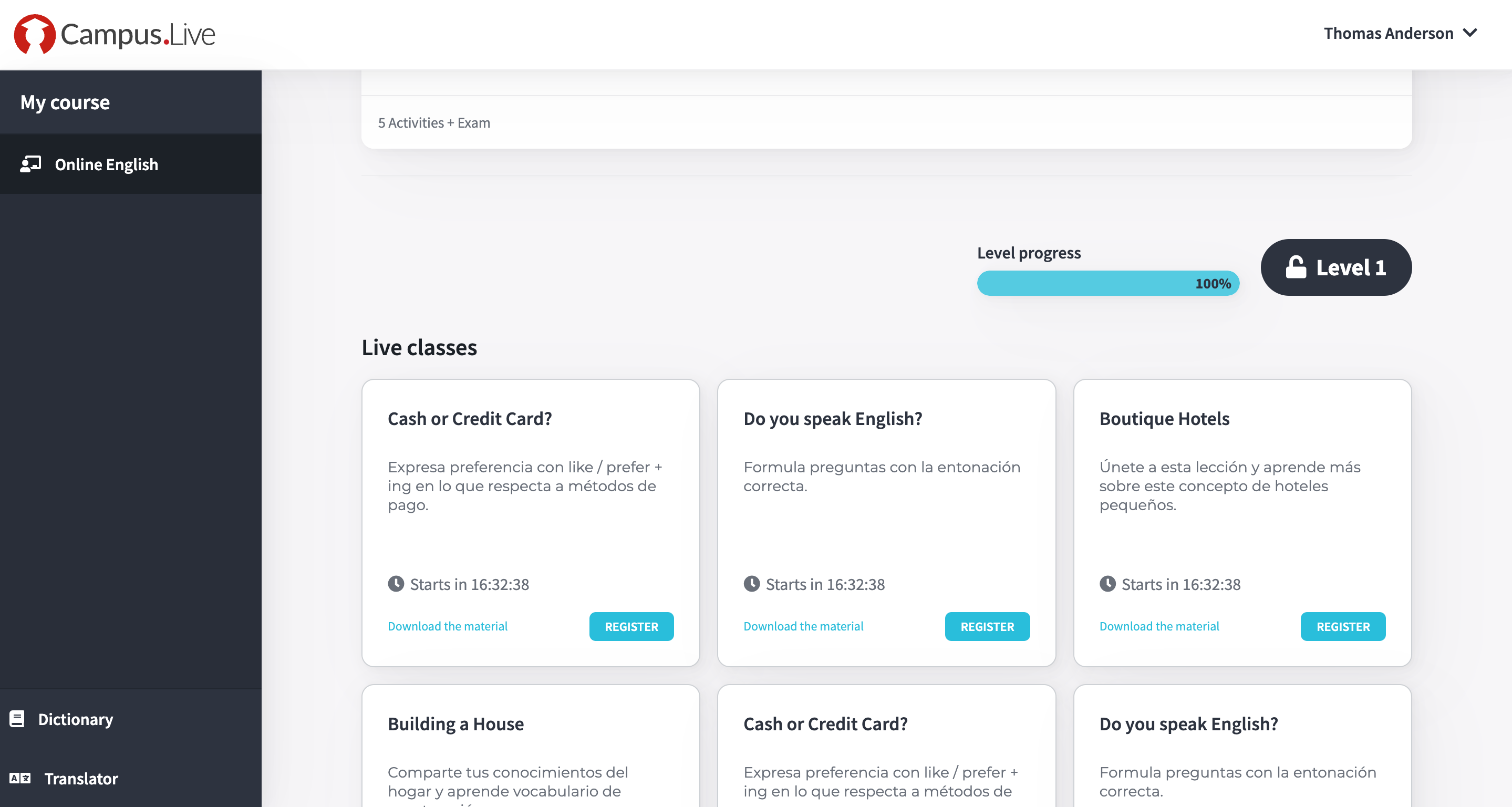 Learning Levels
Our course is pedagogically organized in learning levels.

We have levels that cover your learning needs according to your knowledge of the language, these range from beginners who have absolutely no knowledge of English, through intermediate levels for those who already have some degree of knowledge in different measures, to advanced for who wants to perfect his knowledge. In this way we help you to make your progress not only at your own pace, but also to progress in the most natural way.

 

Each level is also divided into units, and each unit into thematic activities specially designed to reinforce your current level and increase your knowledge of the language.